Contact
Contact me at:
info@benwillis-woodcraft.co.uk
or on 07976 287797 to discuss your requirements.
I regularly undertake commissions for specific pieces. I also demonstrate pole-lathe turning and other green woodworking techniques at a variety of
crafts events, particularly in London, the South East and South West.
If you would like to discuss a commission or book me for an event please get in touch.
 Details on the commissioning process are outlined below.
Commissions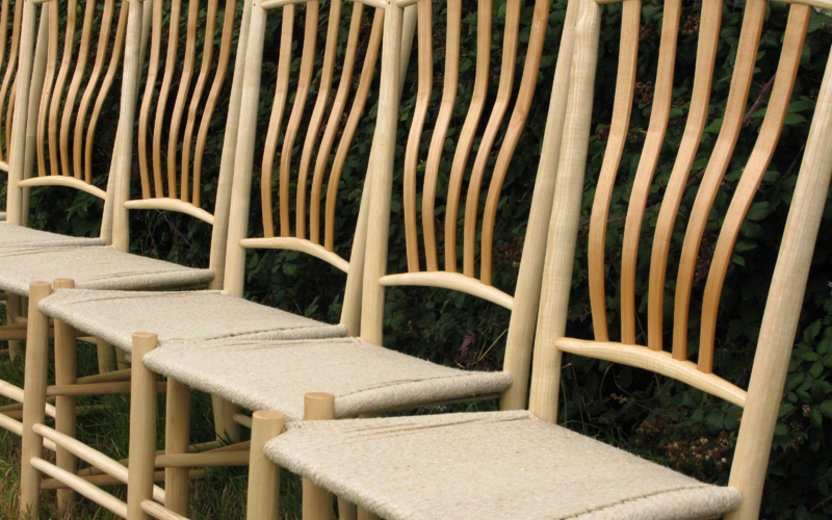 I have undertaken many private commissions, ranging from individual pieces to sets. If you have a design in mind, or are looking for something truly unique, why not consider getting in touch with me to discuss a bespoke piece?
I'm always open to exploring new ideas, processes and materials; as a maker there's real joy to be found in the honing of skills that comes from the production of the same or similar items repeatedly, but I also love the challenge of trying something new. So the more adventurous the client the better as far as I'm concerned!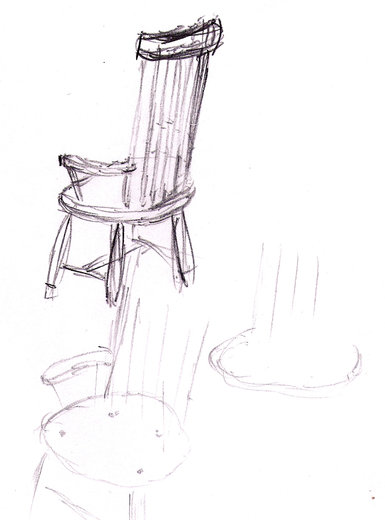 After initial discussions about a new commission I'll then produce a series of sketches as the starting point for arriving at the final design. Drawing isn't my strong point, but it's a quick and easy way to get the creative juices flowing.
Occasionally I will make a model of the final design and even, in some cases, a full-scale prototype. However, this is fairly rare and is only likely to be the case for larger commissions or where I am looking to introduce a new technique that may require a test-run (mainly for my benefit!). 
At this stage I like to meet customers face to face. I'm always happy to welcome folk to my workshop; seeing where it all happens can help in the process as well, as it helps bring it all to life. If you fancy popping in, give me a call.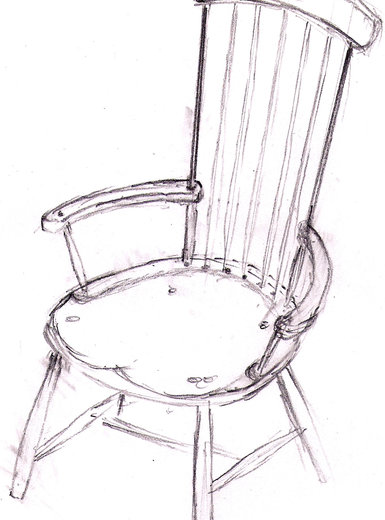 Once the design is agreed, the next big decision is what materials to use.
As outlined elsewhere on the site, I work exclusively in English hardwoods. Much of my basic material is sourced from local woodland managers and foresters with whom I have well established relationships. Any special timbers, such as boards for chair seats or table tops, may take some time to source.
Typical timbers I use are ash, oak, cherry, beech, elm and sweet chestnut. For chairs with woven seats, I use the bark from lime or wych elm trees (though this is getting harder to find), or cord materials such as hemp.
Once the commission is complete, I'll most likely deliver it directly myself.